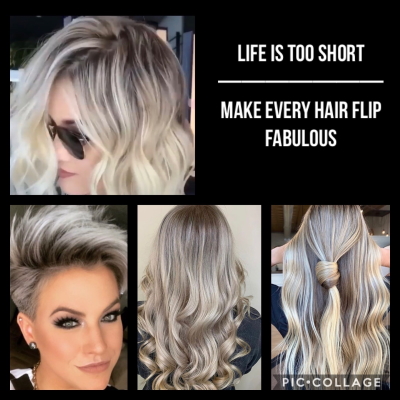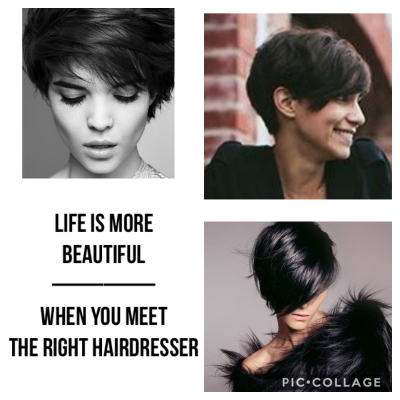 Tucked away in a leafy residential area off Torkington Road is the Hair Boutique. Owner Clare Ardern has over 20 years experience, gained in some of Cheshire's most prestigious salons.
Clare has recently completed renovations and wanted the salon to reflect her style and personality. She has created a light and airy space filled with individual design choices and is determined to make everyone feel very much at home.
Clare supplies a valuable service to village locals, giving them good honest hairdressing at competitive prices. The salon opens on Tuesdays until 8pm to appeal to the needs of commuters getting home late so they can benefit from a great local hairdresser but out of usual business hours.
Clare and her team aim to deliver a personalised style with exceptional service.
"I am very visual and passionate about things" says Clare "Especially when it comes to hair. It's fascinating the shapes you can make and how it completely transforms someone and the way they feel."
Covid-19
The Hair Boutique thank you for your patience while we have been closed, and hope you are all staying safe and well.
Here are some new restrictions and policies that we will have to put in place when we can open.
Appointments
The first few weeks will be for essential appointments, colours and cutting services only.
Regular weekly blow/dry appointments will resume when essential services have all been met.
Please try to keep to your given appointment, this will need careful consideration of timing, allocated personally to your hair and needs, and the stylists needing to carry out your service.
Any cancellation that are less than 48 hours notice will be changed a cancellation fee, this will be subject to our discretion.
Please arrive at the time allocated and if you could possible wait in your vehicle until we are ready for you to come into the salon.
Please do not bring any one else to your appointment with you. If you are bringing children for an appointment please bring in one child at a time if at all possible.
We will be opening extended hours to keep in line with social distancing measures and to avoid overcrowding.
Hygiene
We will follow the government and hairdressing federation guidelines on what is required.
Hand gel will be provided as you enter the salon.
Please bring your own face mask to your appointment.
Disposable gowns will be provided for each client.
Staff will be wearing appropriate PPE equipment following the guidelines given.
To eliminate purchasing disposable towels which are costly and not environmentally friendly. We would kindly ask for each client to bring 2 clean small towels with you to your appointment, please bring ones that potential colour stains wouldn't matter.
Our drinks service will not be available until further notice, feel free to bring your own drinks, but please refrain from eating in the salon.
Magazines will not be available, please bring any reading material with you to your appointment.
All equipment and tools will be sterilised between each client.
All surfaces/ door handles will be cleaned in between each client.
Costs / Pricing
A discretionary cost will be added to each client for PPE equipment that is required.
The initial appointment after lockdown is lifted may be slightly higher, this is due to the extra time to sort out your needs and requirements.
Colour services may incur extra costs, we will base it on the number of tubes of colour needed to recover the regrowth area.
Colour corrections are based by consultations only. We can do this via video links if needed.
I know it's not the service we normally would give but hopefully if we all cooperate we can resume our normal outstanding service we pride ourselves with as soon as possible.
We miss you all and look forward to hopefully seeing you all very soon.
If you can't remember your password, click here.